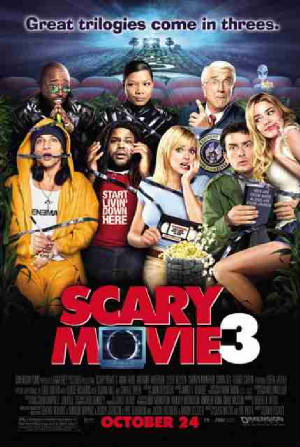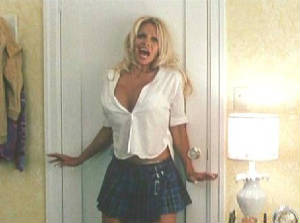 2003 Dir: David Zucker. With Anna Faris, Charlie Sheen, Regina Hall, Pamela Anderson.
The most scary thing about this movie is Pamela Anderson's boobs in the pre-title sequence sending up the Ring.. (Although that's the kind of scary I can deal with!) And bouncing boobs are still funny aren't they, ho ho, we're splitting our sides.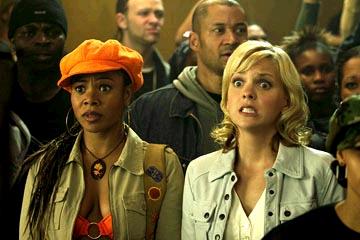 References to recent horror movies (at the time) come thick and fast, it's a pity the jokes couldn't keep up with them, although this is better than its predecessors, and there are some moments of actual humour, which you should expect from a comedy.
Ring, Signs, The Sixth Sense, and Eminems 8 Mile get the spoof treatment, there's also a spoof of Pop Idol where Simon Cowell gets it (so - not all bad then!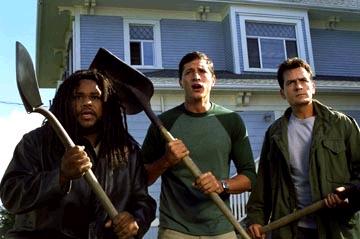 The plot is basically this Cindy from the previous Scary Movies (Anna Faris) is now a reporter interested in the supernatural and her friend Brenda (Regina Hall) teaches Cindy's nephew (the Sixth Sense kid in this), as well as Tom's daughter. Tom (Charlie Sheen) is a farmer, and crop circles are appearing all over his property (yep, you got it, Signs!). His brother George is trying to make it in the rap world (and thus they send up 8 Mile!)